Items

Available for Donation
---
If you would like further details or make an offer for an item below,
please click the relevent green button or call us on 020 8660 1181.  Thank you.
3 speed Desk Fan- Aug 2021
3 speed
max 50h x 35w x 30d cm
Currently fixed in 'sweep motion' mode but  knob missing so would need pliars to change to fixed direction
£10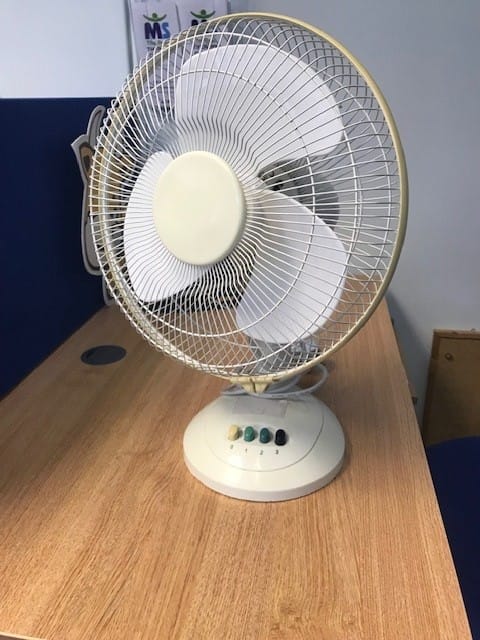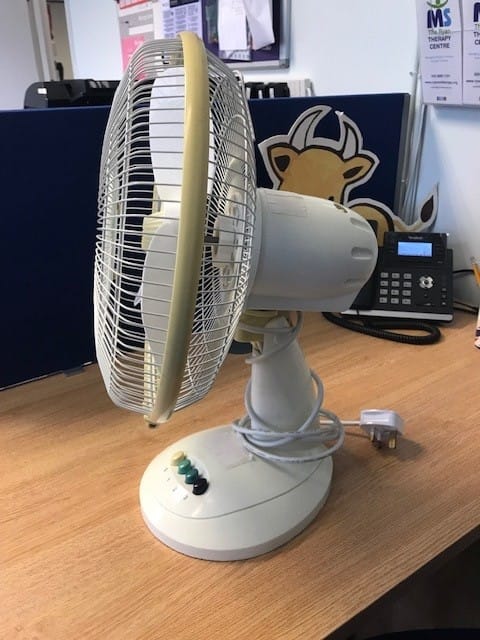 Support us
Donations are really important to the continued running of the Ryan MS Therapy Centre, particularly as we receive no government funding.