I was so nervous the first time I walked through the Centre doors but before the end of that first session, my fellow classmates felt like family.Len, January 2019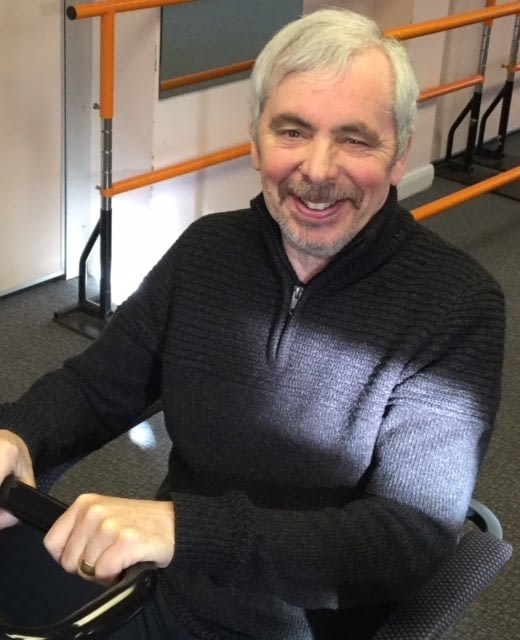 Len eventually plucked up the courage to come along to the MS Therapy Centre after a family friend and MS Centre volunteer encouraged him to do so. His MS diagnosis in 2011 had left him confused and with minimal medical support but he knew he did not want to be surrounded by people moaning about their condition and bringing his mood down further
Len remembers
"I was so nervous the first time I walked through the Centre doors but before the end of that first session, my fellow classmates felt like family. Everyone is so positive and despite us all having a diagnosis of MS, everyone brings their own energy to the session"
Len's diagnosis of Primary Progressive MS means that many of the medications coming through in the MS community are not appropriate for him and this, he says can make him feel low at times. This as well as the simple daily challenges of living with the condition mean that it would be very easy to feel very sorry for himself.
"I believe that my regular attendance at the MS Therapy Centre helps me to combat any tendency I may have to become depressed. Whether this is as a result of the exercise increasing the endorphins in my system or the support and friendship of the others in the group and the team at the Centre is difficult to pin down but whatever it is, I'm glad I have the MS Centre in my life – It's AWESOME!"
Support us
Donations are really important to the continued running of the Ryan MS Therapy Centre, particularly as we receive no government funding.