Our therapies can make a real difference to your well-being as is experienced by our attendees on a regular basis.
Our specialist physiotherapists tailor classes to help you with your balance and coordination, your posture and gait and also suggest appropriate aerobic exercises for you.  They also provide support on how to get the best from our specialist equipment to help focus on specific areas.
This weekly attention means that you are given the very best ongoing support to ensure that you are as well as you can be, and we'll give you the tools to do more at home if you'd like to. 
Our Members tell us how much the Centre means to them, both physically and emotionally, and notice a big difference to their health on joining.  You're sure to become firm friends with your class mates, have a laugh and share tips on how to best to live well with MS.
Aerobic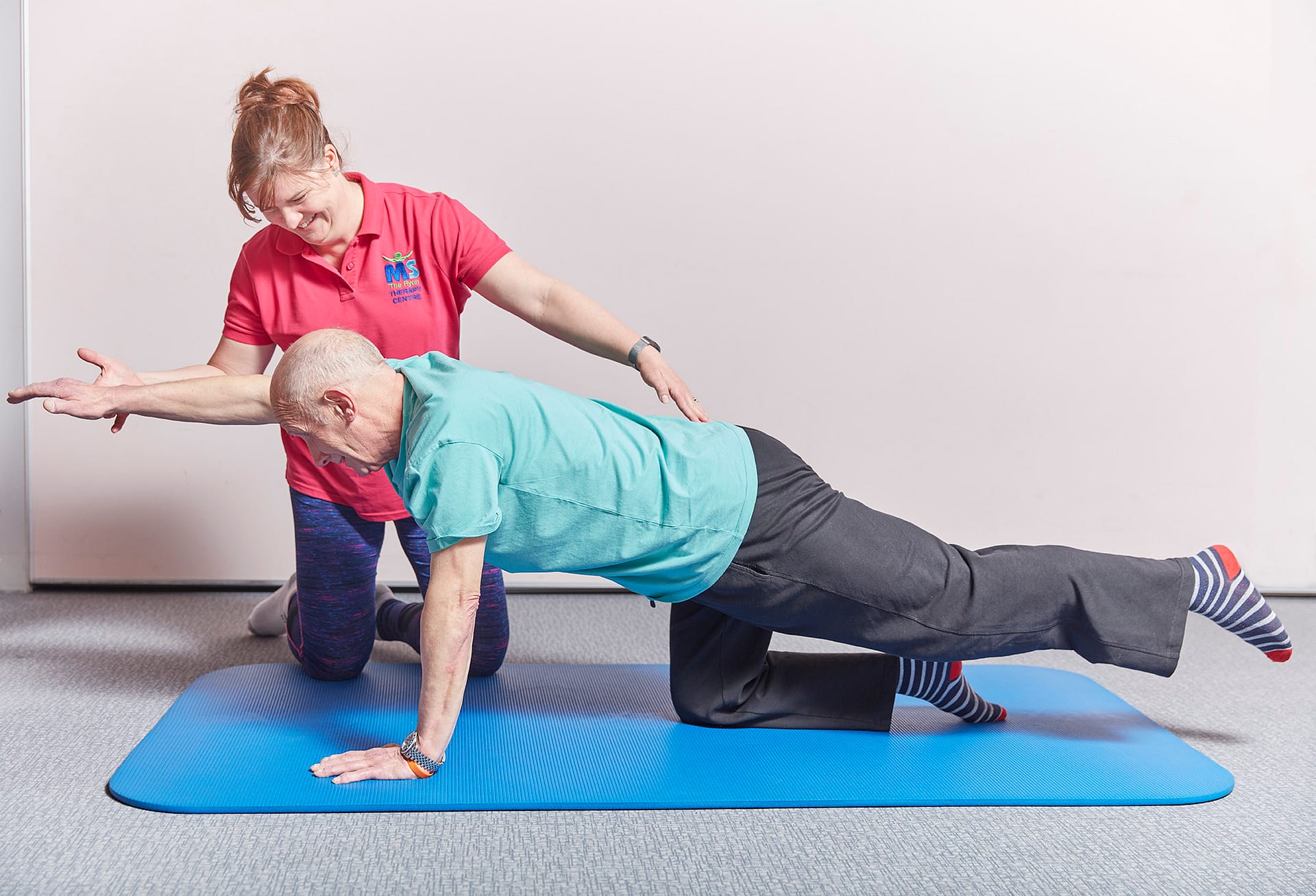 Balance
Coordination
Posture
Gait
Other therapies & services available
As well as our tailored physio classes, we offer many other therapies to help you manage the symptoms of your own MS.
Chair Yoga
Pilates
Zoom Classes
Massage
OCCUPATIONAL THERAPY
tens pain relief
Support us
Donations are really important to the continued running of the Ryan MS Therapy Centre, particularly as we receive no government funding.